The Largest
Above Ground Pool Display

You have many choices when it comes to finding the right pool for your family. Stop by our showroom in Hudson or Crystal River to view our large selection of above ground pools on display.
We can help you determine the size and shape that fits your backyard and your budget. We realize that buying a pool is a big decision! Our knowledgable Pool & Spa Specialists will gladly explain your options and answer any questions you may have.
There are many benefits in choosing an above ground swimming pool. They are generally a less expensive option and can be installed quickly. An above ground pool is also portable - you can take it with you if you move! We only offer the best above ground swimming pools, built with quality materials and beautiful aesthetic design.
Ask about no-money-down financing options for qualified buyers, and check our specials page for our latest seasonal offers. We also carry everything you need to maintain and enjoy your pool – pumps, filters, chemicals and automatic cleaners – plus a large selection of floats, games and pool fountains for added relaxation and fun.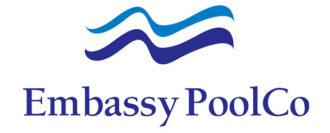 We are a division of Doughboy Recreational and are part of the world's leading above ground pool manufacturer. Embassy poolCo delivers high quality yet affordable pool products.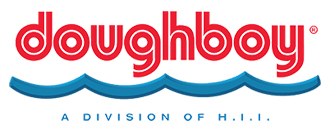 Our goal has always been to give our customers peace of mind about the longevity, maintenance, and safety of their Doughboy pools. We are authorized Doughboy dealers and are the single most adaptable pools in the market today. Whether you want an above ground pool or an inground look, Doughboy is the ideal place. Our pool's unparalleled strength and quality are unmatched in the industry.